Housekeeping for second homes and holiday properties
The complete service for owners in and around Hay on Wye and the Brecon Beacons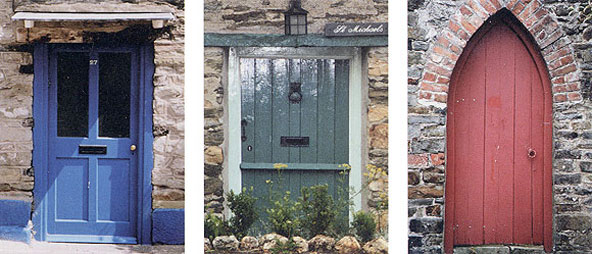 Wye Bother is run by husband and wife team, Will and Becs Ford. Together with our young and enthusiastic team, we pride ourselves on the high quality and personal service we provide to second home and holiday property owners in and around Hay on Wye and the Brecon Beacons.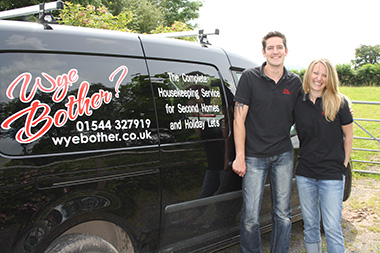 Running a second home or a holiday property from a distance can be a nightmare. Our job is to ensure that you sleep well, safe in the knowledge that we have your property's care at the forefront of our minds.
We can prepare and clean your property, we can hold your keys, forward post, do shopping, do laundry and ironing, mow the grass, clip the hedges, fix a dripping tap, arrange to have the windows cleaned and get the oil tank filled.
Please take a look at the services we offer and read some of the comments from our customers to get a feel of what we can do for you. Call us now if you have a second home or holiday property and let us take the strain. We look forward to hearing from you.
Wye Bother? does....
Professional cleaning
Linen changeovers
Key holding and greeting
Welcome packs and shopping
Full laundry service
Concierge services
Property maintenance
Gardening
Advice
and all tailored to individual needs
What others say.....
'I have had the complete confidence to allot to them not only our own house but several houses and cottages to manage on our behalf as luxury holiday lets..... With Will and Becs I never worry.' More
Robert Hughes, Cwmhir Court
'They are always ready to go the extra mile....We would thoroughly recommend them without hesitation' More
Alison O'Grady, Little Quebb
'have not only taken care of the cleaning and laundry brilliantly but all those small jobs which are so difficult to manage at a distance such as organising window cleaners and carrying out maintenance work.' More
Rosaleen, Herefordshire