Housekeeping for second homes and holiday properties
What our customers say about us
Robert Hughes and Francine Stock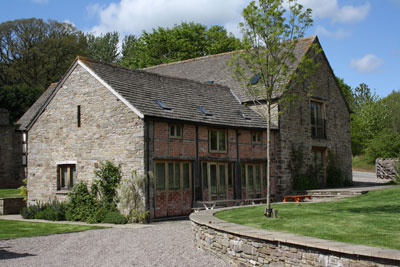 'It is extremely demanding to create a new business from scratch during a recession and starting a family at the same time seems almost akin to madness. But this is exactly what Will and Becs (Ford) have done over the last few years and they have proved themselves to have very special qualities in the process. So much so that my wife and I have had the complete confidence to allot to them not only our own house but several houses and cottages to manage on our behalf as luxury holiday lets. These range from innovative silo houses to large five star barns that have to be presented in immaculate condition every week. Invariably, our guests speak highly of both Will and Becs as their management tasks include meeting and greeting all our visitors. As I work in London and abroad a lot of the time I have to be confident that the people I delegate to have broad shoulders and an eye for detail. With Will and Becs I never worry. It is now abundantly clear that they are bright, innovative and extremely hard working. I have huge admiration for the standards they set and in particular I like their can-do nature. I am kept very much informed but never harassed. Indeed the delegation has now evolved to such an extent that I feel not like a boss but more like their uncle, gently cajoled when I am not quite doing my bit. They are very much part of our family now and my only regret about giving them this stellar reference is that they may be tempted to spend less time with us.'
Hattie Hughes, The Lakehouse
'Our house and guests have been beautifully looked after by the Wye Bother team for the last three years. They are incredibly efficient, organised and obliging with no task too big/small/impossible! Perhaps more importantly they are friendly, lovely people. We could not recommend them more.'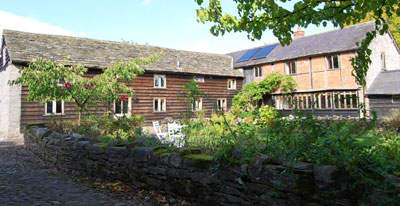 Alison O'Grady, Little Quebb Farm
'Will and Becs have been providing an excellent cleaning service for our cottages for the past 2 years. We have found them to be completely reliable, courteous and friendly, so that it is a pleasure to do business with them. They are always ready to go the extra mile, and are particularly helpful when we go away, so that we can take a break without worrying about what is going on at home. We would thoroughly recommend them without hesitation'
Rosaleen Hughes, Clyro
".....Wye Bother is an absolute godsend.
Will and Becs have not only taken care of the cleaning and laundry brilliantly but all those small jobs which are so difficult to manage at a distance such as organising window cleaners and carrying out maintenance work..."
Claire Higgott, Hayseed House
'Wye Bother maintain our holiday house to a very high standard. Will and Becs Ford and their team are very conscientious so attention is paid to every detail and nothing is too much trouble. Changeovers are always completed in plenty of time for our guests, even when they are working to tight schedules between bookings.
Good communication with Wye Bother is excellent and is the key to the success of the way we work together. Will and Becs keep us informed of any issues that arise, or repairs and renewals that might be required. For our part, we keep Wye Bother up to date with new bookings, special requests from our guests and any new developments.